Available 100% on demand, no webcam required!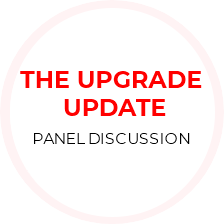 New Strategies For Boosting Production (Expert Panel Discussion)
New and emerging strategies dentists are using to boost production

What's working currently and emerging trends in the industry

How technology is set to play a larger role in productivity in 2022 and beyond
Dr. Bryan Laskin & Expert Guests | 1 CE Available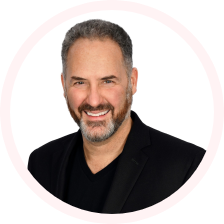 3 Steps To Massively Increase Your Production
Learn how to get off the "dental treadmill" and increase production while lowering your hours, stress, and obligations

See how well intentioned professionals are investing completely backwards, and how to get any new piece of equipment, training, or renovation for free

Understand why more pay does not equal more productivity from team members

Learn how to drive production increases from any team with little to no effort
Dr. Bryan Laskin | 1 CE Available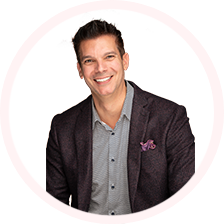 Prep, Place, Profit
Double your direct posterior restorative speed with zero compromise
Learn when and how to convert your patients to more predictable and profitable indirect care
Build beautiful class IV restorations in half the time
Add diastema and black triangle closures to your restorative repertoire.
Dr. David Rice | 1 CE Available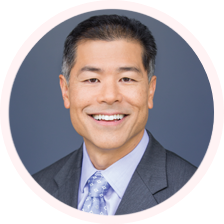 Maximizing Your Profitability While Increasing Your Quality, Efficiency and Fun
Understand that success still depends on principles of Business 101 and what that means to you

Gain information on new materials, techniques and equipment to impress your patients and save yourself some time

Gain an appreciation for sharpening the saw for maximum production systems and processes
Dr. Michael Miyasaki | 1 CE Available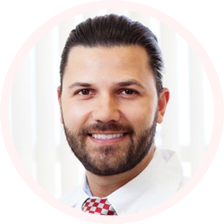 Dental Artificial Intelligence - The Disruptive Technology Coming to a Practice Near You
Understand the current capabilities of dental artificial intelligence (AI)

Learn how dental artificial intelligence models are trained

See how dental AI can impact patient care and daily clinic operations

Understand how increasing dental quantification can impact diagnosis and reimbursement

Learn how to leverage AI in better communicating radiographic findings with patients
Dr. Christopher Balaban | 1 CE Available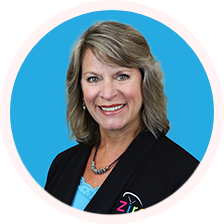 Short Staffed? 6 Strategies To Reduce Stress And Stay Productive
Evaluate the current state of clinical shortages in dental practices

Streamline and automate processes to proved efficient, quality care, while working short-staffed

Discover methods to build your ideal dental team and keep them
Kay Hickey, LDA | 1 CE Available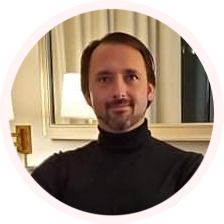 Removing The Veil Of Price and Need for 6 Technologies In Modern Dental Practices
Understand 6 key technologies in a dental practice; digital panoramic, digital Intra Oral sensor, 3D Conebeam CT, Digital Impression Scanners, 3d Printing, digital imaging software

Learn why products in a category are so varied in price and is that price reflective of quality or utility

Discover what makes a product category productive for a specific practice and if it's even useful

Answer if cost and utility are your primary concern, would your practice best benefit from cloud or local software; or potentially a hybrid of cloud and local software solutions in a practice
Shawn Hall | 1 CE Available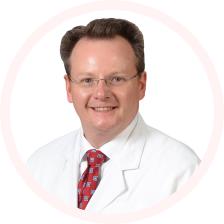 Cracking The New Patient Code: How To Effectively Target And Attract Your Ideal New Patient
Learn Dr. Phelps' 7 Pillars of Marketing 

Understand what's working, what's not working and why with your past, present or future marketing efforts

Be versed enough to become the CEO of your marketing department

Use the 7 Pillars and apply them to any form of dental marketing efforts such as external, internal or grassroots marketing

Learn how to track the actual ROI and turn any marketing money spent into an investment, instead of an expense
Dr. Christopher Phelps | 1 CE Available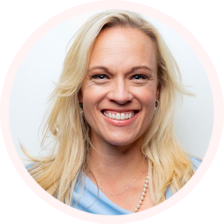 4 New Co-Diagnosis Strategies That Are Guaranteed To Boost Your Case Acceptance
Improve patient health outcomes through visualization of the oral condition

Create understanding with patients on how oral inflammation caused by pathogens induces a systemic increase in inflammatory markers

Visually encourage case acceptance, and increase patient rapport and referrals
Dr. Kelly Tanner, PhD, RDH | 1 CE Available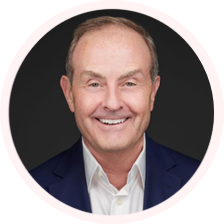 Can You Afford To Grow Your Practice?
Evaluate the reality of the current financial state of your practice

Identify effective solutions to increase profitability 

Learn actionable steps to grow your practice

Grow your practice!
Bob Affleck | 1 CE Available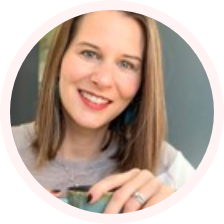 Case Acceptance- The TEAM Approach
Understand the patient perspective when presented with recommended care

Learn the role each support team member plays in increasing case acceptance

Discover how to gain participation from your whole team
Abby Frey, LDA, CDA | 1 CE Available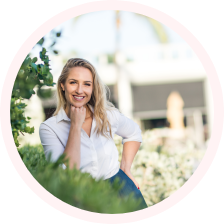 Supercharge Your Clear Aligner Program For 2022
Future-proof your practice by engaging with patients virtually

Learn the secrets of sustainable success through high-performance habits

Show up as a healthy, vibrant self-directed leader

Return to the office ready to implement a clear aligner program that improves patient lives and the practice's bottom line
Allison Lacoursiere, RDA, OA, CPC, ELI-MP | .75 CE Available
Upgrade Day 3 Event Sponsors
Upgrade Day is made possible in part by our amazing event and technology sponsors. Please take a moment to visit their websites by clicking the links below the logos.
Meet The Upgrade Day Faculty
We've put together 12 lectures from 11 industry experts who are coming to YOU during this 7 day virtual event. No Travel, Hotel, Or Taking Days Off Required!
Click The Button Below To Register For This Free Learning Event
Frequently asked questions
No, for your convenience this training includes pre-recorded presentations that are available on-demand. You may access the presentations at a time that is convenient for you!
Free registration includes up to 12 CE, and 7 days to complete the training / CE for redemption. A VIP lifetime access is available after signing up.
Click The Button Below To Register For This Free Learning Event
This event is sponsored by Upgrade Dental for the purpose of helping growth minded dentists and their teams grow their practice, careers, and elevate the standard of care in dentistry.
Upgrade Day registration is free and there are no refunds. All courses are unbiased views. Some speakers may be associated with certain companies. Conflict of Interest statements are available upon request.