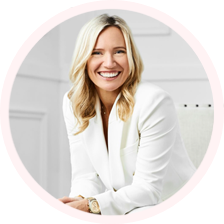 Dr. Peggy Bown has been practicing in New Brunswick, Canada for over 20 years and is a graduate of Dalhousie University.
In 2015, she started new, general and cosmetic digital practice, which has been an official DSD clinic since 2019.
Dr Bown's passion for the patient experience stems from a childhood exposure to dentistry where patients were educated, and included in the treatment process. Her mission is to create the ultimate patient experience by performing interdisciplinary treatment using the latest in digital technology and a highly trained team.
In 2016, Dr. Bown became Canada's first Digital Smile Design Master, and since then, she has lectured on digital workflows, DSD and marketing with social media.  She has been providing Invisalign treatment for over 10 years combined with cosmetic dentistry services to provide her patients comprehensive smile makeovers.   She serves as Faculty for AlignTech, has lectured both nationally and internationally, and recently began coaching dentists 1 on 1 on the various topics she is passionate about.