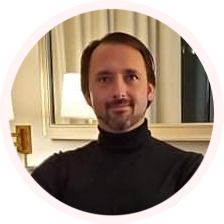 Shawn graduated as a computer engineer from Kettering University, a top engineering school. His early career included two fortune 500 companies DANA Corporation & Hickory Farms then moved to working with dental companies including Suni Imaging and Dental Technology Integrators. His extensive knowledge of the creation & development of many dental products & software options has led to a wealth of knowledge on digital imaging software, hardware and application.
With a strong background in Dental Technology of more than 15 years, Mr. Hall formed Sodium Systems LLC in 2011 with Co-Owner Jake Scheiterlein.
Sodium Dental has an office in York, Pennsylvania and an office in Ann Arbor, Michigan and services dentists all over the world for sensor repair, Digital x-ray technology manufacturing, digital imaging, installation, sales, training and support.
Mr. Hall and Mr. Scheiterlein invented the process of digital x-ray sensor repair. Which has been an amazing innovation in dentistry and saved thousands of dentists from having to spend $10,000 or more replacing very expensive sensors.
Shawn spends his time as a speaker making sure that dentists actually understand the technology they are being sold in this world of modern dentistry and makes efforts to dispel myths and pull back the curtain on what goes on behind the scenes in a 42-billion-dollar dental equipment industry. Armed with this knowledge dentists can get what they need and save hundreds of thousands of dollars over the course of their career.