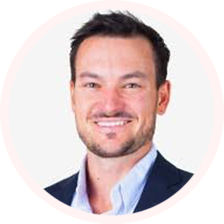 Austin has gone from professional wakeboarder to real estate investor to American Ninja Warrior.
He is host of the Commercial Real Estate Secrets podcast, a show that focuses on helping healthcare organizations scale by interviewing successful entrepreneurs and diving into actionable strategies.
Leaders Real Estate helps all types of healthcare organizations grow by developing creative real estate strategies, identifying the best locations, and providing capital for building purchases.