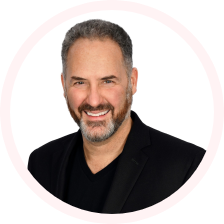 Having learned from 20 years of experience providing dental care to anxious patients, Dr. Bryan Laskin is on a mission to reduce the stress of both doctors and patients by upgrading care through innovation, education and standardization.
Creator of Upgrade Dental, Digital Nitrous, OperaDDS, co-founder of toothapps, as well as author of the Amazon best selling book "The Patient First Manifesto," Dr. Laskin excels at helping others integrate technology and teamwork into their practices.  
Dr. Laskin plays an active role in driving innovation at several progressive dental organizations, including Vyne Dental, Lake Minnetonka Dental, Talentship, Evergreen, and Kwikly. Dr. Laskin also serves as counsel to many leading companies in dentistry. Through his participation on the groundbreaking workgroups at Dental Standards Institute, Dr. Laskin is giving patients a voice as well as creating important guidelines for emerging technologies.