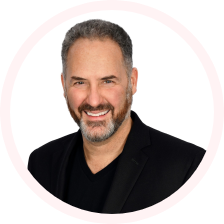 During this webinar you will learn...
Should you remain an associate or pursue owning your own practice? (This is not as simple as you think)

The fundamental mindset shift that separates highly paid associates from those who struggle and burnout.

The strategic "no" you need to start saying if you seriously want to increase your income.

The number 1 learnable skill every highly paid associate dentist has in abundance... Hint, it's not clinical!

Bonus: The type of dentist you should look to work with if you want to rapidly slingshot your earning potential.
Upgrade Dental Faculty Bios
Click The Button Below To Register For This Free Learning Event
This event is sponsored by Upgrade Dental for the purpose of helping growth minded dentists and their teams grow their practice, careers, and elevate the standard of care in dentistry.
Upgrade Day registration is free and there are no refunds. All courses are unbiased views. Some speakers may be associated with certain companies. Conflict of Interest statements are available upon request.