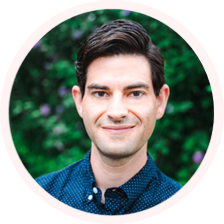 Jeremy is a general dentist with a combined business background. He is the Managing Partner of Revere Partners, the first independent Venture Capital fund focused on oral health, and RISE Health, the only inclusion-driven Venture Capital fund focused on oral health. Jeremy previously built out the Barchester Bay Group, a portfolio consisting of over 40 ventures. Jeremy has held key operator roles at startups including Head of Marketing and Chief Dental Officer at Simplifeye, based in NYC, and the Chief Marketing Officer of Verena Solutions, based in Chicago. He oversaw provider and clinical growth initiatives at quip, the oral health and subscription electric toothbrush company and strategic provider innovation and development at Oscar Health (which had an IPO in 2021).
Jeremy has practiced general dentistry part-time for nearly a decade following his DMD at Tufts, sits on the Boards of healthcare and dental startups, and is an angel investor and/or advisor in approximately 70 companies. Jeremy has a 18+ year proven track record with startups through several successful multi-million dollar fundraises and acquisitions.
Jeremy started his career with three web and graphic design startups and moved into a luxury goods and commodity venture, DormAid, for college students. He later founded a venture incubator, CEO in A Box, following his MBA at Chicago Booth.
Jeremy received The CEO of the Year Award and The Next 100 Global – Venture Capital Award from Global Banking & Finance, the VC Innovator of the Year (Healthcare) Award from Pan Finance, The President's Volunteer Service Lifetime Achievement Award from President Joe Biden, Crain's Notable in Health Care, Top 100 Healthcare Visionaries award from IFAH USA, Top 100 Doctors from the Global Summits Institute for his commitment to oral health innovation, and 40 under 40 awards from Incisal Edge and YJP.