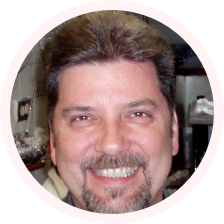 Dennis Urban, CDT has over 40 years of expertise in the dental technology field including lab management, manufacturing, technical training, sales and marketing, product development, quality assurance, writing and lecturing.
Dennis has been an eminent lecturer to dentists and technicians worldwide since 1985. He also is a former dental laboratory owner. His lectures and trainings span many areas of dental technology including digital technology, removables, implant dentures, shade communication and occlusion. His technical articles have been published in numerous dental publications in the US, Canada and Europe.
Dennis now serves as the Chair of The National Board of Certification in Dental Technology and is on the advisory board for IDT magazine.
Dennis was the recipient of the 2007 NADL Excellence in Education award and a nominee for the 2012 NADL Educator of the Year and a nominee for the 2012 and 2013 NADL CDT of the Year. He is currently the Vice President of Education and Training for Dental Services Group (DSG).