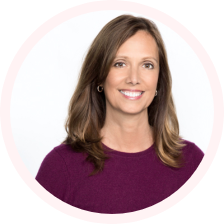 Debora is the founder and CEO of Twice as Nice Uniforms, co-founder of The CPR Sisters as well as a practicing dental hygienist. For over 40 years she has worked in the dental industry in any different roles. She strives to be an industry leader in team professionalism, team strength and team safety.
Debora is a spokesperson for Crest Oral B and has appeared on Good Morning America, Dr Phil and The Doctors several times. She has been featured in RDH magazine, Dentistry Today, Dental Explorer, Atlanta Best Self, DEW, and winner of Apparel Magazines Most Innovative Company of 2015. Debora is a member for ADHA, EOA, DEW and Launchpad 2X and has participated in various podcasts, seminars, and fashion shows over the two past years.
Debora's goal with Twice as Nice Uniforms is "Bringing Comfort to those who Comfort Others". She strives to make the daily life of her fellow healthcare providers more comfortable and safe by providing high quality, temperature regulating, protective, professional looking uniforms. Her CPR company specializes in recertification of the dental professional and she works closely with many dental teams to ensure team success.