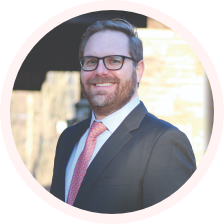 Dr. Matthew R. Miller graduated from New York University College of Dentistry with High Distinction. While at NYU, he was selected into the Honors Aesthetics Program in the Rosenthal Institute of Cosmetic Dentistry. As a result of his efforts, he won the American Academy of Aesthetic Dentistry Award and the Northeastern Society of Periodontics Award. He has been voted by his peers as one of the "Top 50 dentists" in the Charlotte metro area.
Dr. Miller's scope of practice includes: Full mouth rehabilitation, Endodontic therapy, Invisalign, Oral surgery, Bone grafting, Sinus augmentation, and Implant therapy. Dr. Miller is a Key Opinion Leader for Kavo Kerr and is a member of their Endodontic and Restorative Advisory Board. Additionally, he is a clinical consultant and evaluator for the Dental Advisor and is a member of their editorial board.
He maintains a private group practice in Huntersville, N.C.