Limited Team Training Upgrade Offer (5 CE Available)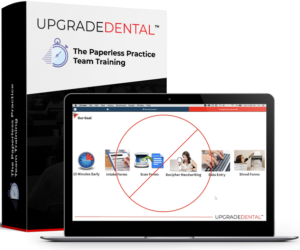 Includes The Following Courses: 
• Tips And Strategies For Managing Dental Anxiety Without Drugs (1 CE)
• Paperless Practice Productivity Course (1 CE)
• 5 Steps For Practicing Dentistry Pain Free (1 CE)
• How To Attract More Patients That Say Yes! (1 CE)
• Bonus: Instagram: Your Non-Negotiable Social Media Platform (1 CE)
Who Is This For? Hygienists, Assistants, And Members Of Your Care Team.
What's Included: 5 Premium Courses (Includes 5 CE)
(No Thanks, I Am Not Interested In Training And CE For My Team)