Oops! IPD Is Currently SOLD OUT!
Enter your information to be notified and considered when another class starts.
A 12 Week Journey To Your Better, More Productive Future
The Insanely Productive Dentist Program is an essential mentoring experience for dentists looking to maximize their impact, earnings, and patient results. Simply put, it's the blueprint for growing an extremely lucrative and productive career.
Stage 1: In stage one we will identify and unlock paths to double your personal production within 12 months. We will step off the treadmill and start "working on how we work." Whether a practice owner, or an associate this stage will directly result in an increase of your personal profitability.
Stage 2: In stage two dive into production boosting systems and setups to maximize productivity, reduce variability, and optimize clinical outcomes.
Stage 3: In stage 3 we'll extend our focus out to the office as a whole finding and fixing production holes driving up our bottom line profitability.
Stage 4: In our final module we will directly address the multipliers in any office and those of course are the lovely, caring, and let's face it sometimes maddening team. 😉 We will cover direct, actionable strategies to bring out the best in your team at every level.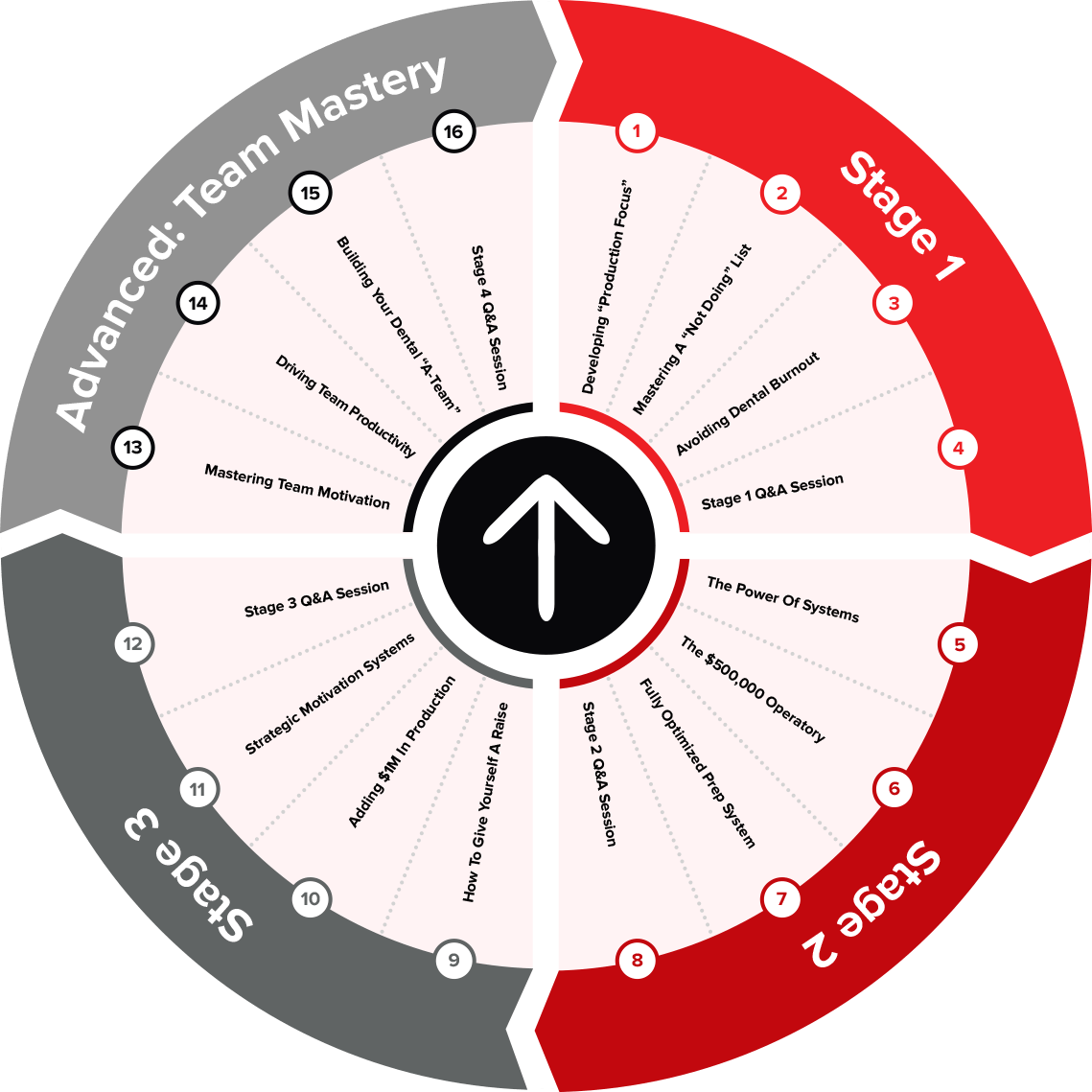 4 stages, 12 weekly workshops, 4 live Q&A calls
*IPD is for dentists who own their practices, and associate dentists looking to maximize production. This training is not designed for team members.